---
31-08-2005 Jabaete where we found angels and a snake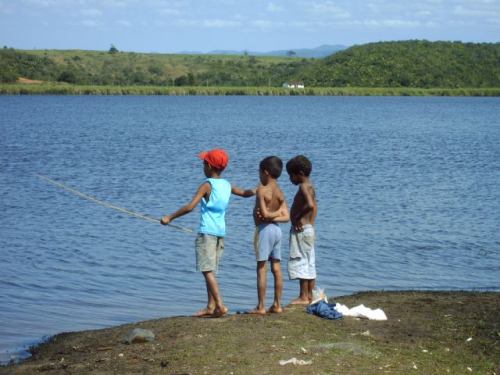 Jabaete is a lake that I will not easily forget. It is the lake where we found two angels and a snake. The lake was not easy to find. We had to pass a poor neighborhood and got lost several times. When finally we did not know where to go anymore we knocked the door at a yellow house. Here we found o senhor Carneiro and a senhora Marilda who showed us the way and immediately invited us for lunch. They did not even know us! We politely said no but when we drove by again the next morning breakfast was already waiting for us. This time we could not say 'no' to the lunch offer and a senhora Marilda prepared a delicious almoco caseira for us. After work we had beer and snaps…

You hear about this exceptional people in stories, but it is so unbelievable when you meet such incredible hospitable persons yourself: angels.

The other reason why we will not forget Jabaete is because we caught a black-and-yellow snake in our nets. We have no idea if it is poisonous or not but I guess Uanderson and Caique almost got a heart attack when they pulled up the net. Fortunately the snake already drowned. It caught the attention of the local kids as well. After they all enthusiastically helped us getting the fish out of the nets (taking care not to come to close to the dead snake) we took them for a spin on the lake. One by one we let them navigate the boat. They had a great time and we did as well.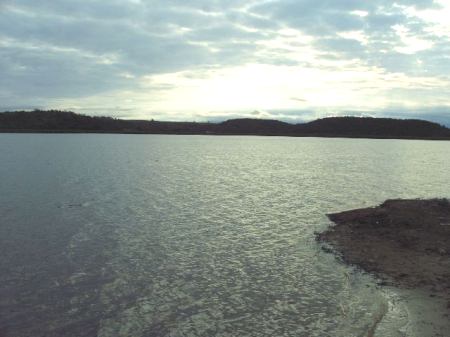 Lake Jabaete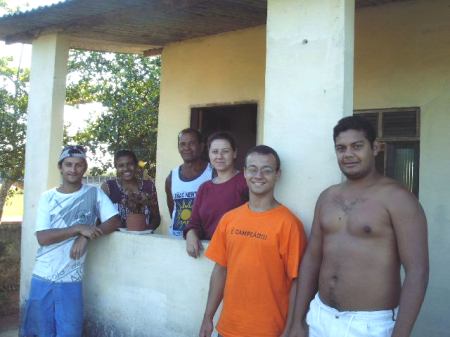 Uanderson o senhor Carneiro Marilda Gige Caique and Carneiros son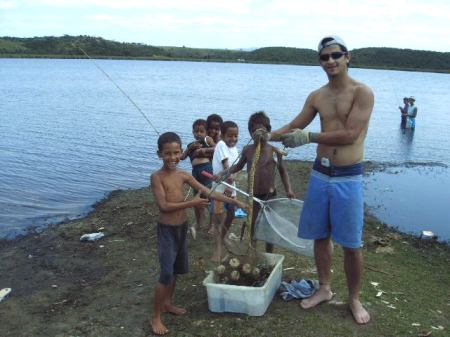 Uanderson with the local kids showing the snake
---

Previous | Overview | Next