---
14-02-2005 Radio show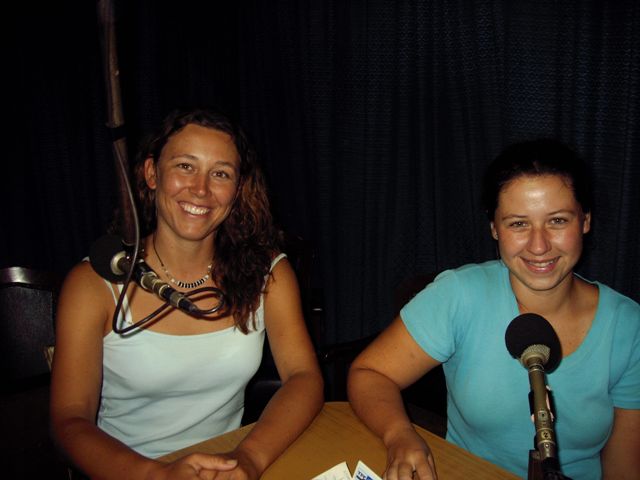 The hotel where we were staying was run by Don Armando; hotel owner, chair of the chamber of commerce and tourism but above all DJ. He was very interested in what we were doing and wanted to interview us. His studio… I have never in my life seen something like it. It had a cozy-kitschy atmosphere with a large poster of Jesus, a big Maria statue, a red light saying 'on air' that was permanently "on" and dusty blue curtains hanging at the ceiling for the 'acoustics". After a spanish balad sang by a guy that would not even have scored on a karaoke event, the DH made a perfect transition to the in-depth that was about to take place.
Of course I was completely prepared for questions like 'what is Holland like' and 'how is it different to Argentina". Anyway we had a great time talking about cows and calves and about the project. Marten told us a long time ago we would be famous and here we were 'on our way to fame and glory' at least in a radius of 30 km around Norberto de la Riesta. : -)
I left Don Armando a cd and that is how that morning, while standing in the water looking for macro-invertebrates, I heard the sounds of Bløf rolling over the pampa. The DJ liked the songs (especially the lyrics I guess), so who knows. Bløf just might have penetrated a new market.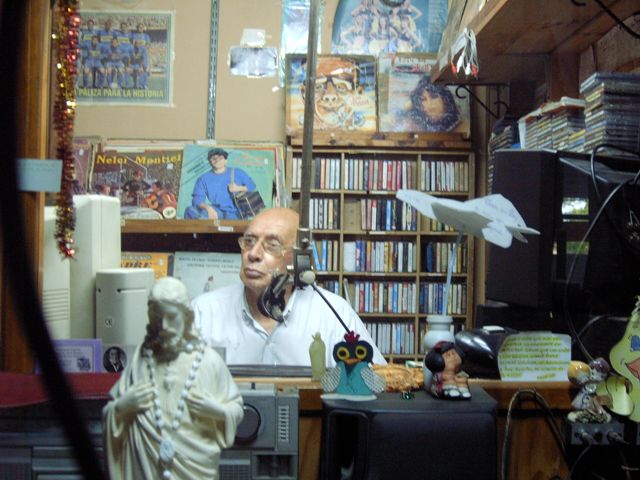 don armando

---

Previous | Overview | Next