---
14-02-2005 Estancia Bella Vista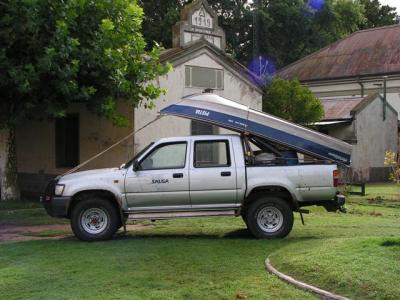 Although it was raining now and then, working at Bella Vista was very comfortable. We set up our laboratory in one of the barns and drove up and down the lakes to get the different samples. The first lake did not have any submerged plants and was very turbid.
Having learned by experience we decided to leave the nets less time in the water. In stead of putting them at 19:00 we put them at 4:00. This meant of course that we had to get up "a bit earlier then usual" (yes, the list of sacrifices one has to make in the name of science is long).
We finished the lake in record time and decided to start in the second lake that very day. After getting stuck over and over again, trying to drag the boat some meters further while enriching our entire body with some nutrient rich mud, we found out that the maximum depth of the lake was 25,2 cm. The lake was discarded.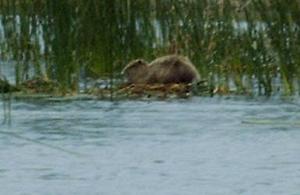 Nutria

The 3rd lake was beautiful. It was fully covered with Ceratophyllum and Myriophyllum. We saw various 'nutria' (relatives of the beaver) swimming around and sitting on their nests. There was lots of waterfowl and we saw some kids hunting hares with their dogs carrying their catch by the ears. It all looked so pristine that I thought had stepped into a landscape painting of some centuries ago…. The hundred of hectares of genetically modified corn and soja brought me back to reality.
The Fabiny family was extremely nice to us and told us the history of the farm (founded by their great grandfather in the beginning of the twentieth century) and the lakes. They told us how their grandmother obliged them to bath in the lake that is now plant-less. How the ceratophyllum had scratched their skin and how leaches had attacked them.
We really felt at home and the great final was a real guacho bbq in the 'comedor' of the farm. Here 200 man used to have lunch some 100 years ago. Now, work is done by 15. The place was wonderful and I was repeatedly told that the meat was delicious. The salads and the cheese tasted good as well.
No bbq without wine, so you can imagine it was not easy to get up and prepare the samples for the stable isotope analysis afterwards. But we had to finish quickly because Gige and I were expected at radio station 'El Sol, el radio que llega!". We said goodbye to the family. Some will visit The Netherlands this summer, so we might meet again soon!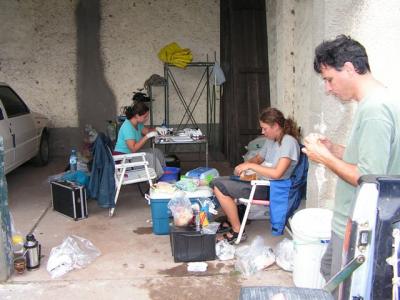 Our lab at Bella Vista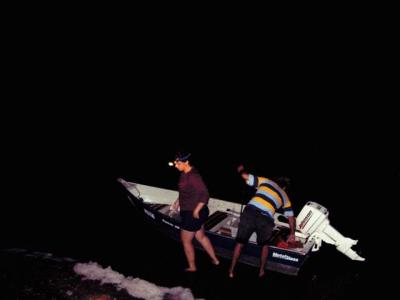 Fishing at night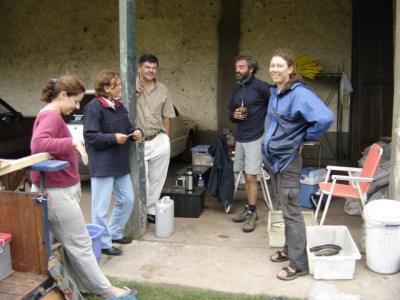 Betina and Claus Fabiny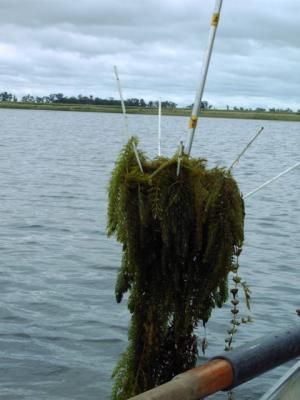 PVI is 100%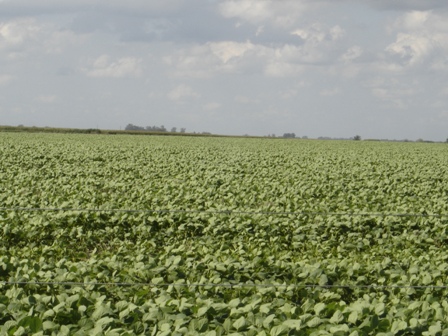 Soja



terrible Tararira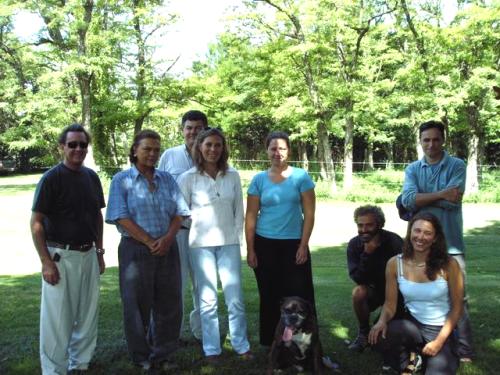 Family Fabiny


---

Previous | Overview | Next