---
24-02-2006 The A-team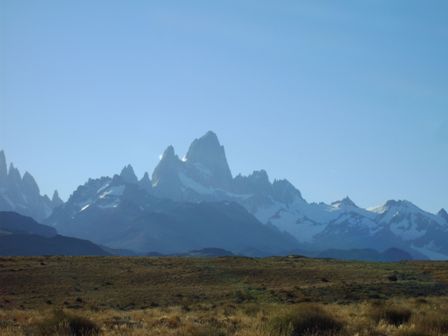 Tres Lagos turned out to be Dos Lagos because after the first two lakes we couldn't find any other ones anymore. We will not really miss the empty and windy town but we will miss Doctor Soria. We had really grown fond of him eventhough he sometimes drove Erik and John crazy with his non-stopping monologues. At one point Gige and I were on the boat while Erik and John measured the fish and our dear friend just kept talking even though Erik and John did not understand anything he said beside the words 'Laguna Sarian' that appeared in every sentence. :-)

The doctor made us promise that we would not tell a soul that we had found carp in Laguna Sarian, because he could already picture what would happen: entire Tres Lagos would come and fish and to complete their party they would barbeque one of his cows. It had happened before.

We are now in beautiful El Chalten. We are staying in a small cabin just below the Fitz Roy mountain. It is hard to describe how beautiful it is here, but maybe the following scene will give you an idea. Picture all four of us in a small wooden cabin. John – the super optimist - just comes out of the toilet, stands still in the door opening and says: 'that was wonderful'. A couple of minutes later we step out of the cabin and see the spiky mountain Fitz Roy partly covered with snow shining in the first beams of the sun. Erik says: 'John, if your experience in the bathroom was already wonderful how can you ever find words to describe this?'.

Enjoying the landscape we set of to the first lake of the region. On the way over to El Chalten we had already found a lake and we had arranged the permission. What an efficiency! Our luck is changing! Erik convinced us that this was because now we were dealing with the 'A-team.' We finished the nameless lake (we baptized it Gissell, because … well you know, when one gets a lake the other one should get one too, just to keep the harmony in the group ;-) ) in a record time of 18 hours. The A-team in action! The lake was fishless - the first one in the whole project -.

After finishing the lake we arranged permission to sample another lake! So tomorrow we are starting there. I hope we can keep this rhythm.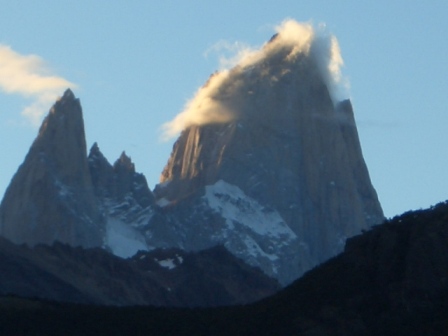 Ritz Roy again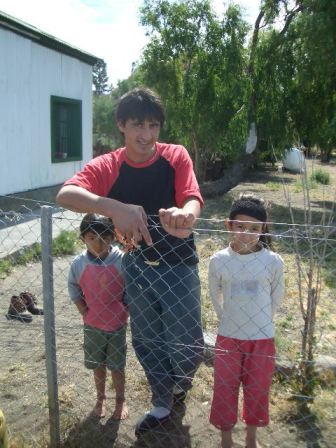 the people of lake Gissell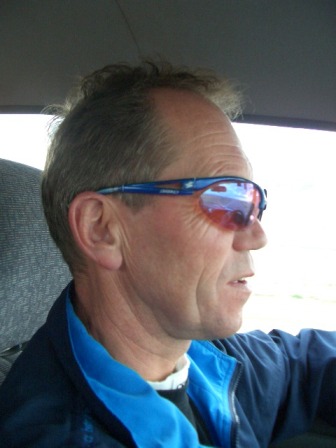 John the driver.


---

Previous | Overview | Next