---
08-02-2006 A beautiful day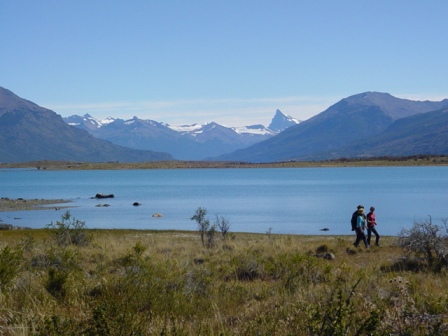 one of the lakes we found


I can still not believe what happened yesterday. We set off to hunt for lakes early in the morning. We first passed by the National Park Office here in El Calefate to see if they could give us some tips where to search and also see if they could help us to find a gps.

Unfortunately no gps, but the rangers did point out a small lake just out of town full of birds (they claim they have 100 different species there in an area of just 34 hectares). We went to check it out and found an intense green lake. Very nutrient rich because of the bird droppings. Super interesting.

We continued our search heading west. After about 15 kilometers we expected to find a lake on the left side of the road. We did not see any lake, but we did find an entrance to an estancia so we decided to go in. After a couple of kilometers we arrived to a large building that turned out to be a very luxurious hotel. When we arrived a delegation of 4 employees came out to greet us. We found out that most lakes had dried up. :- ( Now we were there anyway I asked them how much a room in the hotel costs. What happened next still looks like a dream to me. They gave us a tour around the beautiful hotel. We had an incredible view over the Patagonian landscape and every room we entered had beautiful pictures of a Patagonian animal made by a professional photographer. The furniture they used was antique and they had a study room full of books about the flora and fauna in the region.

Deeply impressed by the beauty of the place we entered the English bar that led to a terrace. To our amazement they had prepared a cheese and salami table for us and some white wine. We could really not believe that this was for us. There we were – dressed in our field gown - on a sundeck enjoying a beautiful view and great food and drinks. We could not help but laugh. We easily agreed that we soooo deserved this after the stress of the last weeks. : - ) We finished the food, thanked the people and got back to work.

In a row we found 3 very interesting lakes that suited our criteria (or at least we thought so), found the owner in his house a couple of km further along his driveway who gave us permission immediately. Leonardo told us he had various lakes on his property. Many of them are connected periodically to the huge (1600 square kilometers) Lake Argentino. The cycle of water level rise in this lake is unique. Upstream the Perito Moreno Glacier blocks the inflow until the water level difference between the inflow and the lake produces such a high pressure that the glacier breaks. The water level difference can reach up to 22m. After the rupture an enormous water volume flows into Lake Argentino. Leonardo told us that his house situated on a little hill got inundated. During these periods the small lakes all connect. The glacier starts growing again and the cycle continues.

Being serious scientist we decided we had to see this interesting phenomenon by ourselves ; - ) So we set off and paid a visit to the Perito Moreno Glacier. Just have a look at the pictures (mainly made by Frits): it surely is an impressive piece of blue ice!

End of a beautiful day.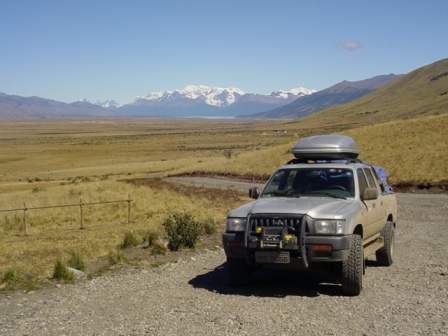 another picture made for Toyota advertising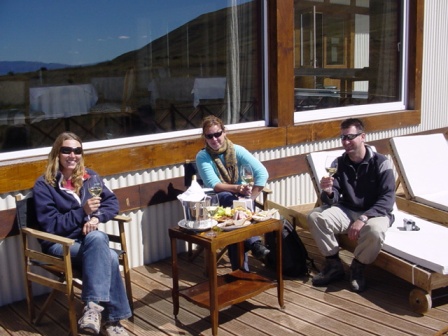 Salga team at hotel Eolo are we dreaming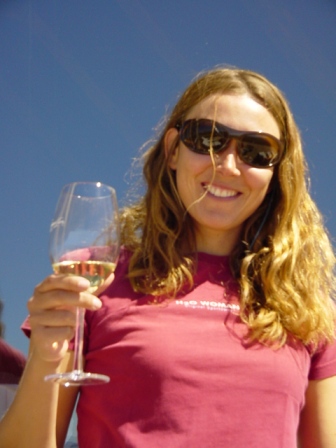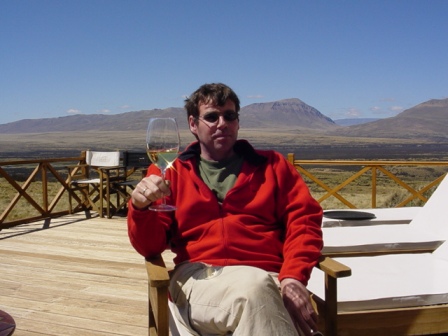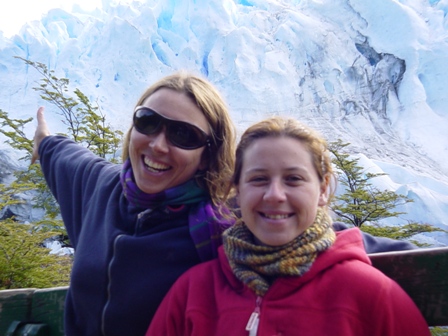 first objective of project is achieved. Salga hardcorers at the Perito Moreno Glacier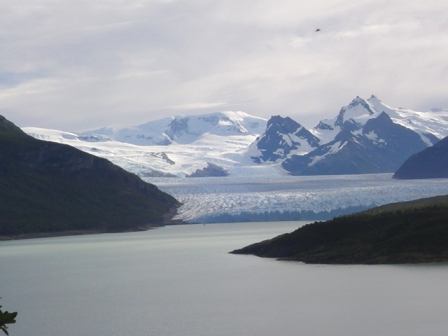 Perito Moreno Glacier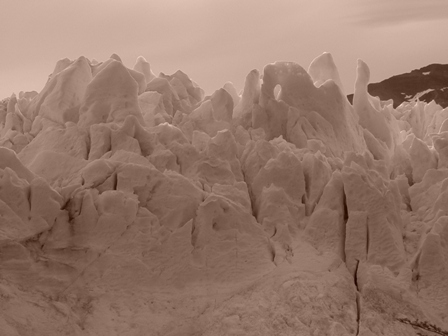 the glacier.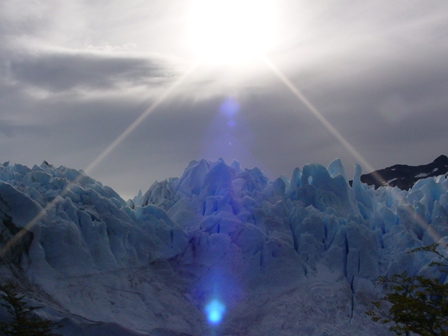 the glacier too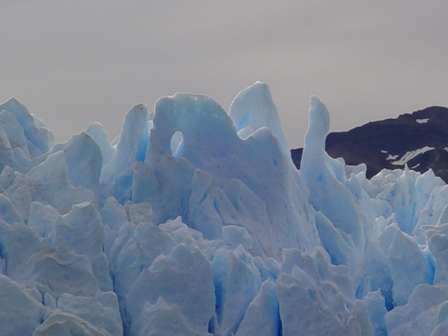 the glacier again



---

Previous | Overview | Next