---
10-01-2005 Uruguay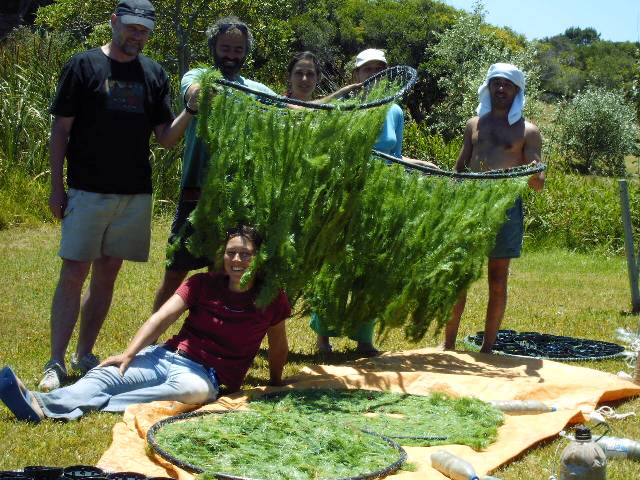 We wish you a merry Christmas and a happy new year

We are a little bit behind in keeping you all up to date with the developments over here. Better late then never: we wish you all a happy new year. Below you can find this year Christmas card featuring some Christmas decorations simulating Eichornia azurea roots. Guest staring in this picture: Erik, Mariana and Checho.

Below you find some pictures of our findings in the first 4 Uruguayan lakes: Laguna Blanca, El Barro, Clotilde and Del Diario. We found large biotic and abiotic variations within this group. For example, the fish density in Laguna del Diario (see picture) and Laguna Clotilde was among the highest measured till now (preliminary finding). To mention just one other variable we measured a maximum Secchi depth of 3 meters in Laguna Clotilde while in El Barro the disk got out of sight after 15 cm already –hence its name.

In Laguna del Diario we were "pulled over" by the police because we were using an engine which was not allowed. It looked like the engine itself had seen this coming because it broke down minutes before we could reach the police car. The show must go on… so we continued rowing.

Happy with the 2004 achievements we enjoyed a short break just after new year. We are fully recharged and ready to go out there again.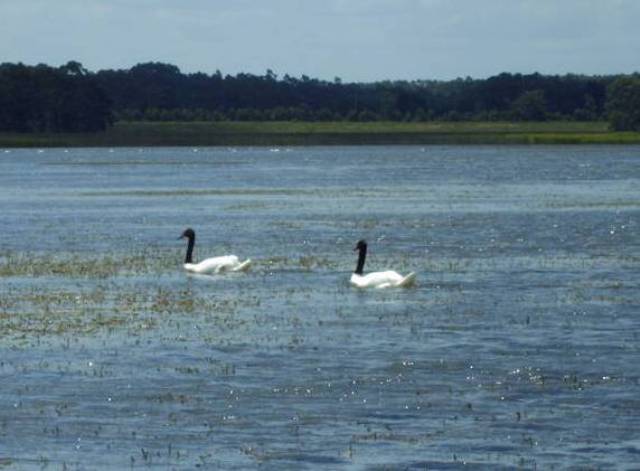 Black necked swans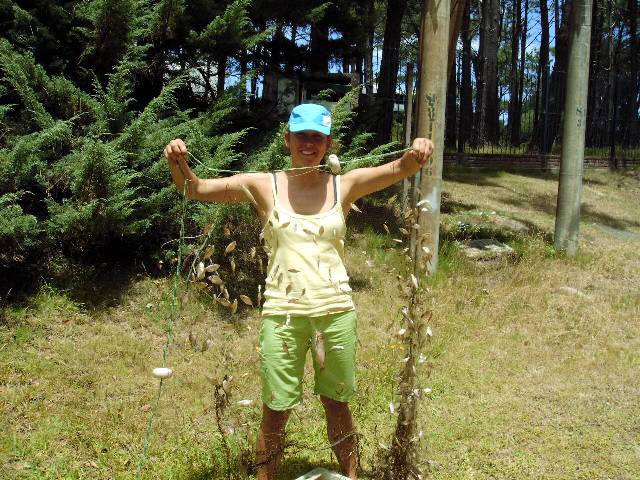 Lots of fish

Patches of Potamogeton in Laguna del Diario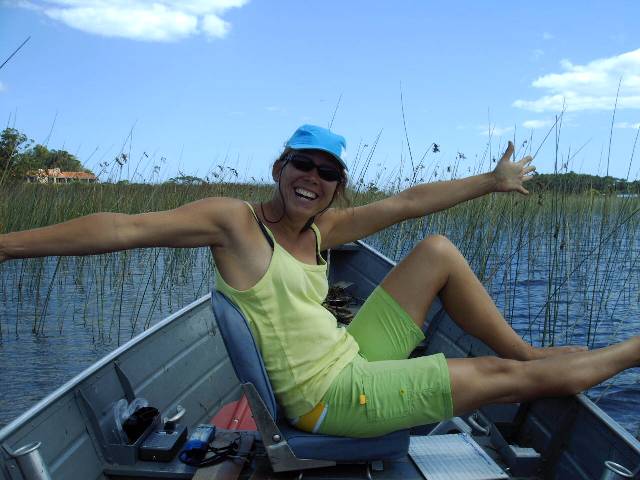 This was before the engine broke down
---

Previous | Overview | Next